NOTICE: TO PARENTS OF SCHOOL CHILDREN
Important notice regarding
"Key Tags"
and
"QuickFind Tags"
for your child.
Kids often lose keys and other items without ID Tags on school grounds. These items are turned into the school office. However, due to their lack of any identification markings, school officials have no way of determining which students the lost items belong to. Parents can now use specialized "Key Tags" and "QuickFind Tags" that can be obtained from Tagyourchildskeys.com. The system uses unique Owner Contact Codes and QR Code scanning, along with a special online search page that helps school officials quickly determine which student any lost item belongs to. The school can then return the lost key or item to the student before he or she goes home after school. The system also allows parents to list secure and private contact information on the site, and should an item be found after regular school hours, any school official can call or send parents an email message through the automated email system, letting them know that the item can be picked up in the school office. Along with Key Tags, QuickFind Tags help with returning lost cell phones, ipods, ipads, backpacks, lunch boxes, jackets and other items kids lose at school.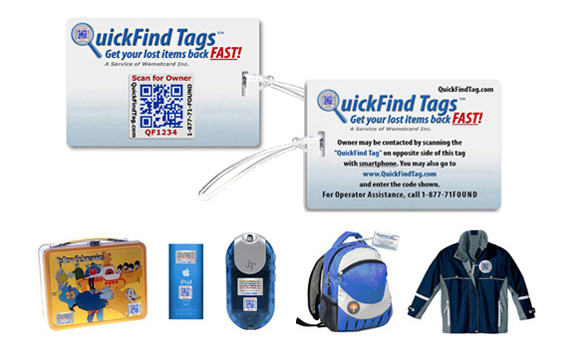 Schools, join our affiliate program and use our service for your next school fundraiser!
Also, download the above Notice To Parents by clicking on the links below.
© Copyright 2006 - WeMetCard - All rights reserved.